Exploring the Vibrant Melting Pot of East Africa: Nairobi
Introduction:
Nairobi, the capital city of Kenya, is a bustling metropolis located in the heart of East Africa. Known as the "Green City in the Sun," Nairobi is a vibrant and diverse city that offers a unique blend of rich cultural heritage, breathtaking natural beauty, and a rapidly growing urban landscape. In this blog post, we will dive into the captivating sights, sounds, and experiences that Nairobi has to offer.

1. A Tale of Contrasts:
Nairobi is a city of contrasts, where modern skyscrapers stand side by side with traditional markets and wildlife reserves. The city's skyline is dominated by towering buildings, such as the Kenyatta International Conference Center and the Times Tower, showcasing Nairobi's growing economy. However, just a short distance away, you can find the Maasai Market, a vibrant open-air market where you can haggle for traditional African artifacts, jewelry, and clothing.

2. Wildlife Encounters:
One of Nairobi's unique features is its proximity to wildlife. The Nairobi National Park, located just outside the city, offers visitors the opportunity to spot iconic African animals like lions, giraffes, zebras, and rhinos against a backdrop of stunning savannah landscapes. The David Sheldrick Wildlife Trust, located within the park, is a renowned elephant and rhino orphanage that provides sanctuary and rehabilitation for orphaned animals.

3. Cultural Delights:
Nairobi is a melting pot of cultures, home to various ethnic groups, including the Kikuyu, Luo, Luhya, and Maasai, among others. A visit to the Bomas of Kenya, a living museum that showcases traditional Kenyan music, dance, and crafts, provides an immersive experience into the diverse cultural heritage of the country. Additionally, the Nairobi National Museum offers a comprehensive overview of Kenya's history, art, and archaeology.

4. Green Spaces:
Despite being a bustling city, Nairobi boasts several green spaces that offer a welcome respite from the urban chaos. The Nairobi Arboretum, a tranquil oasis in the heart of the city, is a perfect spot for a leisurely stroll or a picnic. Karura Forest, one of the largest urban forests in the world, offers an extensive network of walking and biking trails, waterfalls, and picnic areas, providing an escape into nature just a stone's throw away from the city center.

5. Culinary Delights:
Nairobi's dining scene is a reflection of its cosmopolitan nature, offering a diverse array of culinary delights. From traditional Kenyan dishes like nyama choma (grilled meat) and ugali (a staple made from maize flour) to international cuisines ranging from Indian to Italian, Nairobi caters to all tastes and preferences. The city is also home to a thriving café culture, with numerous trendy coffee shops serving freshly brewed Kenyan coffee.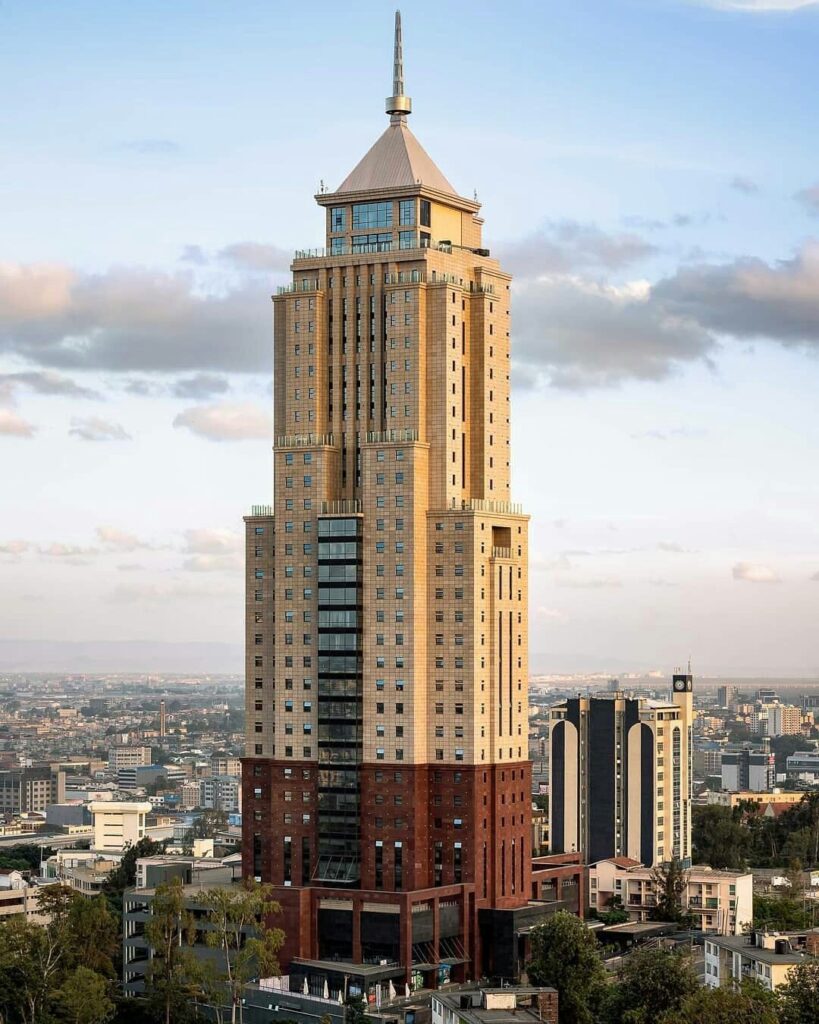 Nairobi, the vibrant capital city of Kenya, offers a plethora of exciting activities and attractions for visitors to enjoy. From wildlife encounters to cultural experiences and urban explorations, here are some of the top things to do in Nairobi:

1. Visit Nairobi National Park:
Nairobi National Park is a unique wildlife sanctuary located just outside the city center. It is home to a variety of African wildlife, including lions, giraffes, zebras, cheetahs, and rhinos. Embark on a thrilling game drive and witness these magnificent animals against the backdrop of Nairobi's skyline.

2. Explore David Sheldrick Wildlife Trust:
For an up-close encounter with orphaned elephants and rhinos, visit the David Sheldrick Wildlife Trust. This renowned conservation organization rescues and rehabilitates baby elephants and rhinos, offering visitors a chance to learn about their conservation efforts and even adopt an elephant.

3. Discover the Maasai Market:
The Maasai Market is a vibrant open-air market where local artisans and vendors sell traditional African artifacts, clothing, jewelry, and artwork. Explore the stalls, haggle for unique souvenirs, and immerse yourself in the rich cultural heritage of Kenya.

4. Wander through Karura Forest:
Escape the hustle and bustle of the city by exploring the serene Karura Forest. This urban oasis offers walking and cycling trails, waterfalls, picnic spots, and even a riverside café. Enjoy the lush greenery, spot monkeys and birdlife, and rejuvenate in nature's embrace.

5. Visit the Nairobi National Museum:
Delve into Kenya's rich history, art, and culture at the Nairobi National Museum. The museum houses fascinating exhibits, including archaeological artifacts, ethnographic displays, and contemporary art. Learn about Kenya's diverse tribes, ancient civilizations, and artistic heritage.

6. Experience Bomas of Kenya:
Bomas of Kenya is a living museum that showcases traditional Kenyan music, dance, crafts, and homesteads. Watch captivating performances of tribal dances, including the energetic Maasai jumping and the rhythmic Swahili Taarab music. Explore the traditional villages and gain insights into Kenya's diverse cultural tapestry.

7. Take a Nairobi city tour:
Embark on a guided tour of Nairobi to discover its historical landmarks and architectural marvels. Visit iconic sites such as the Kenyatta International Conference Center, Parliament Buildings, and Nairobi Railway Museum. Gain a deeper understanding of the city's development and its role as a regional hub.

8. Indulge in Kenyan cuisine:
Nairobi's dining scene offers a plethora of culinary delights. Savor traditional Kenyan dishes like nyama choma (grilled meat) and ugali (maize meal) at local restaurants and street vendors. Don't miss the opportunity to try authentic Swahili cuisine, including pilau (spiced rice) and biryani.

9. Enjoy Nairobi's nightlife:
Nairobi comes alive after dark, offering a vibrant nightlife scene. Explore trendy bars, clubs, and rooftop lounges that cater to a variety of tastes. Enjoy live music, dance and immerse yourself in the city's energetic atmosphere.

10. Visit the Karen Blixen Museum:
Step into the world of Karen Blixen, the renowned Danish author, at the Karen Blixen Museum. Housed in the former home of the author of "Out of Africa," the museum provides a glimpse into her life and works. Walk through the rooms filled with her belongings and explore the beautiful gardens that inspired her writings.

11. Go on a Nairobi Safari Walk:
The Nairobi Safari Walk, located adjacent to the Nairobi National Park, offers a unique opportunity to observe Kenya's diverse wildlife on foot. Stroll along raised wooden boardwalks and encounter various animals, including zebras, giraffes, and monkeys, while learning about their habitats and conservation efforts.

12. Take a tour of the Kazuri Beads Women's Cooperative:
Visit the Kazuri Beads Women's Cooperative and witness the artistry of Kenyan women who create exquisite handmade ceramic beads and jewelry. Take a guided tour of the workshop, learn about the cooperative's social impact, and purchase beautiful, fair-trade souvenirs.

13. Explore the Nairobi Railway Museum:
For railway enthusiasts, a visit to the Nairobi Railway Museum is a must. Discover the history of Kenya's railways and marvel at the collection of vintage steam locomotives, carriages, and artifacts. Climb aboard the old train carriages and imagine the bygone era of colonial travel.

14. Go on a Nairobi Street Food Tour:
Embark on a culinary adventure by joining a Nairobi street food tour. Sample a variety of local delicacies, such as samosas, chapatis, and mandazis (African donuts), from street vendors and food stalls. Explore different neighborhoods and savor the flavors that make up Nairobi's vibrant street food scene.

15. Attend a Maasai Market Cultural Festival:
If you happen to be in Nairobi during one of the Maasai Market Cultural Festivals, don't miss the opportunity to immerse yourself in the vibrant traditions and customs of the Maasai people. Enjoy traditional music and dance performances, witness beadwork demonstrations, and purchase unique Maasai handicrafts.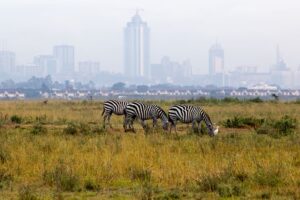 Conclusion:
Nairobi is a city that captures the essence of Africa's past, present, and future. Its vibrant mix of cultures, abundant wildlife, and modern urban developments make it an exciting destination for travelers seeking a unique African experience. Whether exploring the city's cultural heritage, embarking on a wildlife safari, or enjoying the city's green spaces, Nairobi offers an unforgettable journey that will leave visitors with a deep appreciation for the beauty and diversity of East Africa.
Also Read
15 Landmarks To Visit Before You Turn 65
Rainwater Harvesting: An Eco-Friendly Approach to Water Conservation
Tabora: Exploring the Heart of Tanzania
25 South Indian Food Near Me In USA: Where Tradition Meets Taste
Ear Troubles? Learn How to Get Water Out of Your Ear
Follow us on Youtube
Follow us on Facebook
Follow us on Twitter
Follow us on Instagram
Table of Contents