The Top 2 Richest Sports Personalities in the World is a topic that explores the athletes and sports figures who have achieved enormous wealth through their careers. This topic delves into the net worths of individuals such as Cristiano Ronaldo, Lionel Messi. Some other richest sports peronalites are Floyd Mayweather Jr., LeBron James, and Tiger Woods, and examines the sources of their wealth, including lucrative contracts, endorsements, and investments. In addition to discussing the financial success of these individuals, this topic also considers the broader impact of their wealth on their sports and on society as a whole, touching on issues such as income inequality and the influence of money in sports.
1. Cristiano Ronaldo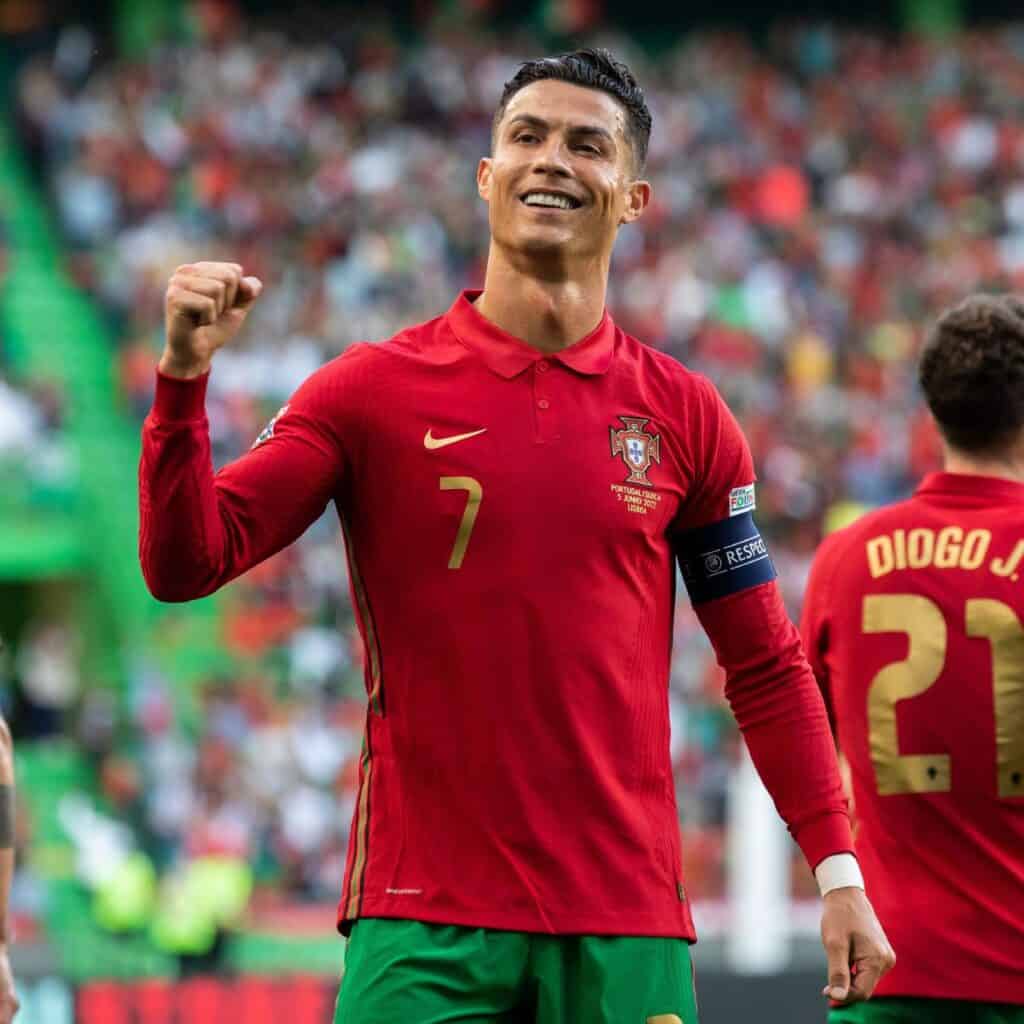 Cristiano Ronaldo: The World's Wealthiest Soccer Superstar
Cristiano Ronaldo is one of the most recognizable and successful soccer players in the world, with a net worth estimated at over $500 million. The Portuguese athlete has achieved incredible success both on and off the field, becoming a global icon in the process.
Born in Madeira, Portugal, in 1985, Ronaldo began his soccer career at a young age, joining the local team Andorinha when he was just eight years old. He quickly proved his talent and was soon recruited to play for Nacional, and later for Sporting CP.
It was at Sporting CP that Ronaldo caught the eye of scouts from Manchester United, one of the most successful soccer teams in the world. In 2003, at the age of 18, he was signed by Manchester United for a then-record fee of £12.24 million. He would go on to spend six successful seasons with the team, helping them win three Premier League titles and one UEFA Champions League title.
In 2009, Ronaldo was signed by Real Madrid, another top soccer team, for a then-world record fee of €94 million. During his time with Real Madrid, he became one of the team's most successful players, leading them to four Champions League titles and two La Liga titles.
In 2018, Ronaldo made a surprising move to the Italian team Juventus, in a transfer deal worth €100 million. He has since helped Juventus win two Serie A titles, and has continued to score goals at an incredible rate, earning him numerous individual awards and accolades.
Off the field, Ronaldo has also achieved great success, becoming one of the most marketable athletes in the world. He has endorsement deals with a wide range of companies, including Nike, Herbalife, and American Tourister, and has been featured in numerous high-profile ad campaigns. In addition to his endorsements, he has also invested in a number of businesses, including a hotel chain and a fitness brand.
While Ronaldo's success and wealth have brought him fame and fortune, they have also attracted their fair share of controversy. In 2019, he was accused of rape by a woman in the United States, and while he denied the allegations, they have had a significant impact on his reputation.
Despite the controversies, Ronaldo remains one of the most successful and wealthiest athletes in the world, and is sure to continue making headlines for years to come. His skill and dedication to the game of soccer have earned him a place in the pantheon of all-time greats, and his influence on the sport will be felt for generations to come.
Fun Facts
Ronaldo has a museum dedicated to his life and career: In 2013, Ronaldo opened a museum in his hometown of Funchal, Madeira, that features memorabilia from his soccer career, as well as his personal life. The museum includes items such as his Ballon d'Or trophies, jerseys from his various teams, and even a wax statue of the soccer star.
Ronaldo holds a number of world records: Among his many achievements, Ronaldo holds several world records, including the most goals scored in a single year (91 in 2012), the most hat-tricks in La Liga history (34), and the most goals scored in a single UEFA Champions League season (17 in 2013-14).
He once saved a boy's life: In 2014, while on vacation in Portugal, Ronaldo saved the life of a young boy who was drowning in the ocean. Ronaldo swam out to the boy, who was struggling in the water, and brought him back to shore.
Ronaldo is a big philanthropist: In addition to his success on the soccer field, Ronaldo is also known for his charitable efforts. He has donated millions of dollars to various causes, including the fight against childhood hunger and cancer, and has worked with organizations such as UNICEF and Save the Children.
He's a talented dancer: Ronaldo is known for his fancy footwork on the soccer field, but he's also a pretty good dancer. In 2012, he showed off his moves in a promotional video for his sponsor, Nike, in which he danced with a group of young fans. The video went viral and helped to cement Ronaldo's status as one of the most popular and entertaining athletes in the world.
2. Lionel Messi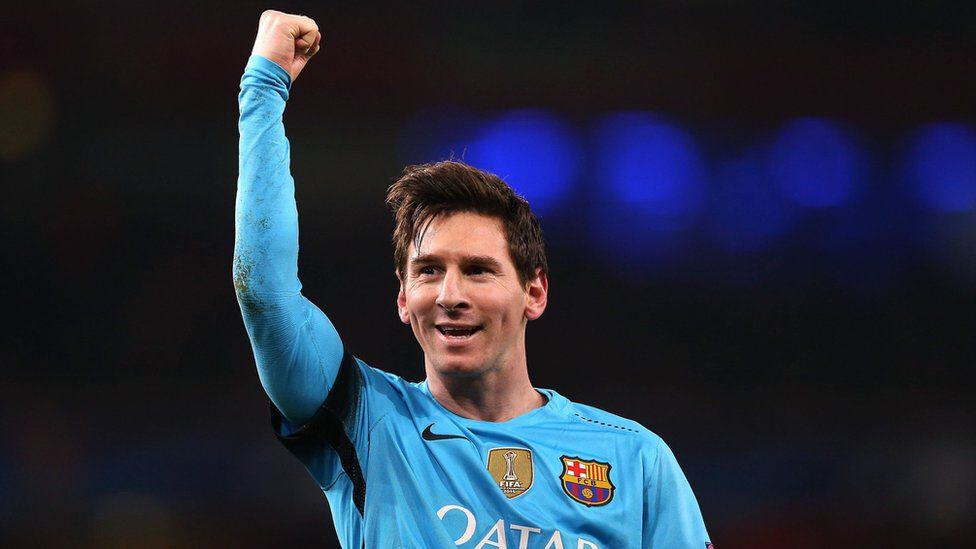 Lionel Messi: The Argentine Soccer Star Who Defies Gravity
Lionel Messi is one of the most talented and celebrated soccer players in the world, known for his incredible skill, speed, and agility on the field. Born in Rosario, Argentina, in 1987, Messi began playing soccer at a young age, joining his local team, Grandoli, when he was just five years old. He would go on to become one of the greatest soccer players of all time, with numerous individual awards and team successes to his name.
Messi's soccer career began to take off when he joined FC Barcelona's youth academy, La Masia, at the age of 13. He quickly impressed coaches and fans alike with his speed, ball control, and goal-scoring ability, and made his debut with the Barcelona first team at the age of 17.
Since then, Messi has helped lead Barcelona to numerous titles, including 10 La Liga titles, 7 Copa del Rey titles, and 4 UEFA Champions League titles. He has also been awarded the Ballon d'Or, the prestigious award for the best player in the world, a record seven times.
Off the field, Messi has been involved in a number of philanthropic and charitable efforts. He founded the Leo Messi Foundation in 2007, which works to help children and young people in need around the world. He has also supported a number of other charitable causes, including the fight against childhood cancer and the protection of children's rights.
One of the most impressive aspects of Messi's game is his incredible skill and agility on the field. He is known for his ability to change direction and speed with ease, often leaving defenders in the dust as he moves toward the goal. He has also been described as having a low center of gravity, which allows him to stay balanced and maneuver in tight spaces.
Messi's unique skill set has earned him a number of nicknames over the years, including "The Flea," "The Atomic Flea," and "The Ghost of La Masia." Regardless of the moniker, though, Messi's talent and success on the soccer field speak for themselves.
Despite his incredible success, Messi has faced a number of challenges over the years, including injuries and disputes with management. In 2021, he made headlines when he announced that he would be leaving Barcelona after 21 years with the team, and ultimately signed with French club Paris Saint-Germain.
Whether he's playing for Barcelona, PSG, or the Argentine national team, though, one thing is certain: Lionel Messi will continue to defy gravity and dazzle soccer fans around the world with his incredible talent and skill.
Fun Facts
Messi holds a Guinness World Record: In 2012, Messi set the record for the most goals scored in a calendar year, with a total of 91 goals in all competitions.
He almost played for Spain instead of Argentina: Messi's family moved to Spain when he was 13, and he was offered a spot on the Spanish national team. However, he ultimately decided to play for Argentina, the country of his birth.
Messi is a big fan of his dog, Hulk: Messi has a Dogue de Bordeaux named Hulk, whom he has described as his "best friend." Messi often posts photos of himself and Hulk on social media.
He is a UNICEF ambassador: Messi has been a goodwill ambassador for UNICEF since 2010, and has worked to promote child rights and raise awareness of important issues affecting children around the world.
Messi has his own theme park: Messi opened the Messi Experience Park in 2019 in his hometown of Rosario, Argentina. The park features interactive exhibits and activities related to soccer, as well as a museum dedicated to Messi's life and career.
Table of Contents
Also Read: The World's 10 Deadliest Adventures
Follow us on Youtube
Follow us on Facebook
Follow us on Twitter
Follow us on Instagram