Exciting Launch Alert: Yamaha R3 and MT-03 Set to Hit Indian Roads on December 15, 2023!

Yamaha MotorCorp India is gearing up to revolutionize the sport bike and naked bike segments with the imminent launch of the much-anticipated Yamaha R3 and MT-03 on December 15, 2023. Let's dive into what makes these bikes stand out.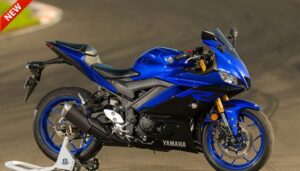 Launch Details
Yamaha is taking an exclusive approach, planning to release these high-performance bikes through selected dealers who meet specific criteria for display, sales, and service. The official launch is expected to take place in the middle of December.

Pricing Insights
The Yamaha R3 and MT-03 are projected to be priced competitively between Rs 3.50 lakh to Rs 4 lakh, placing them in direct competition with the KTM RC 390 and BMW G310 RR. The battle will be fierce with their powerful 321 cc engines.

Booking Information
Enthusiasts can secure their Yamaha R3 or MT-03 by booking exclusively through the official website. Once booked, these bikes will be dispatched to the respective dealerships. The dealer list is yet to be disclosed, but anticipation is high for the reveal before the end of this month.

Design Highlights
While the design maintains some familiarity with the earlier model, the Yamaha R3 boasts enhanced features such as improved airflow, an aggressive split headlamp, and a strikingly designed split-style seat. The muscular fuel tank with a distinctive flower firing and a compact tail area adds to the bike's aggressive aesthetics.

Feature-Packed Ride
The Yamaha R3 promises a tech-savvy riding experience with a fully digital instrument cluster, LED lighting for both the headlamp and tail lamp, and modern features like smartphone and Bluetooth connectivity. Riders can expect added convenience with call alerts, SMS alerts, email notifications, and a smart assist navigation system.

Power-Packed Engine
Under the hood, the 2023 Yamaha R3 boasts a more potent 321cc, parallel-twin, liquid-cooled engine generating 40.4bhp of power and 29.4nm of peak torque. The 6-speed gearbox, coupled with features like an assist clutch, ensures a thrilling and responsive ride.

Suspension and Braking
The hardware and suspension are well-handled with upside-down forks at the front and a mono-shock at the rear. To match its performance, disc brakes at both ends ensure effective braking. Safety features include dual-channel ABS, an anti-locking braking system, and traction control.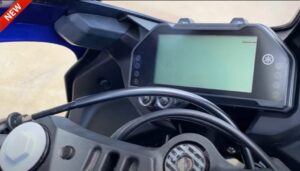 Details Yamaha R 3
Launch Date :- December 2023
Expected Price INR 3.50 lakhs to 4 lakhs

Engine
321cc, parallel-twin, liquid-cooled Power 40.4bhp Torque 29.4nm

Transmission
6-speed gearbox with assist clutch mechanism

Suspension
Upside-down forks at the front, mono-shock at the rear

Brakes
Disc brakes on both ends

Safety Features
Dual-channel ABS, anti-lock braking system, traction control
Rivals KTM RC 390, BMW G310 RR

Market Rivalry
Upon launch, the Yamaha R3 is poised to challenge the dominance of the KTM RC 390 and BMW G310 RR in the Indian market, promising motorcycle enthusiasts an exhilarating and competitive choice.

Stay tuned for the official launch on December 15, 2023, as Yamaha unleashes the power and style of the R3 and MT-03 onto Indian roads!
Table of Contents
Follow us on Youtube
Follow us on Facebook
Follow us on Twitter
Follow us on Instagram
Also Read
15 Landmarks To Visit Before You Turn 65
Rainwater Harvesting: An Eco-Friendly Approach to Water Conservation
Tabora: Exploring the Heart of Tanzania
25 South Indian Food Near Me In USA: Where Tradition Meets Taste
Ear Troubles? Learn How to Get Water Out of Your Ear
Exciting Launch Alert: Yamaha R3 and MT-03 Set to Hit Indian Roads on December 15, 2023!