A Gift For The Fans From MS Dhoni – "Will Play Another Season"
The IPL has been an exceptional event, witnessing numerous young talents emerging in the Indian talent pool. It has also showcased several remarkable comebacks, making it a tournament to remember. Ultimately, it seems destined for MS Dhoni and CSK to triumph, resulting in a thrilling and action-packed culmination to the closely contested IPL.
Also Read 15 Landmarks To Visit Before You Turn 65
The IPL final spanned over a period of three days, intensifying the excitement as it went down to the final ball. The post-match interview that followed was so remarkable that it had the potential to go viral and capture the attention of the Internet once again. It almost feels as if the universe conspired to prolong this mega tournament, keeping everyone captivated for a little while longer. This IPL season has been truly fantastic, filled with numerous highlights that make it difficult to recall them all. But here's something that will undoubtedly keep you thrilled for the remainder of the summer…
The chase was reduced to 15 overs, and the opening duo of Ruturaj and Devon Conway once again provided a solid start. Conway displayed more aggression, taking on Shami and Hardik during the powerplay. Noor Ahmad's introduction into the attack proved fruitful for GT as he dismissed both openers in the same over. The scoring rate seemed likely to slow down, but Ajinkya Rahane entered the scene and smashed two elegant sixes off Josh Little. He followed it up with two boundaries against Rashid, while his partner Dube struggled with timing. However, Dube found his rhythm in the final over bowled by Rashid Khan, hitting two sixes to bring CSK back into the contest. Rayudu emerged as the next hero for CSK, effectively reading Mohit Sharma's slower deliveries and dispatching them over the boundary ropes. After Rayudu's dismissal, Dhoni departed without scoring a run on the first ball. Mohit Sharma then delivered an almost flawless last over, executing four yorkers. However, Sir Jadeja had the final say, sealing the victory with a six and a four, forever securing his place in CSK folklore.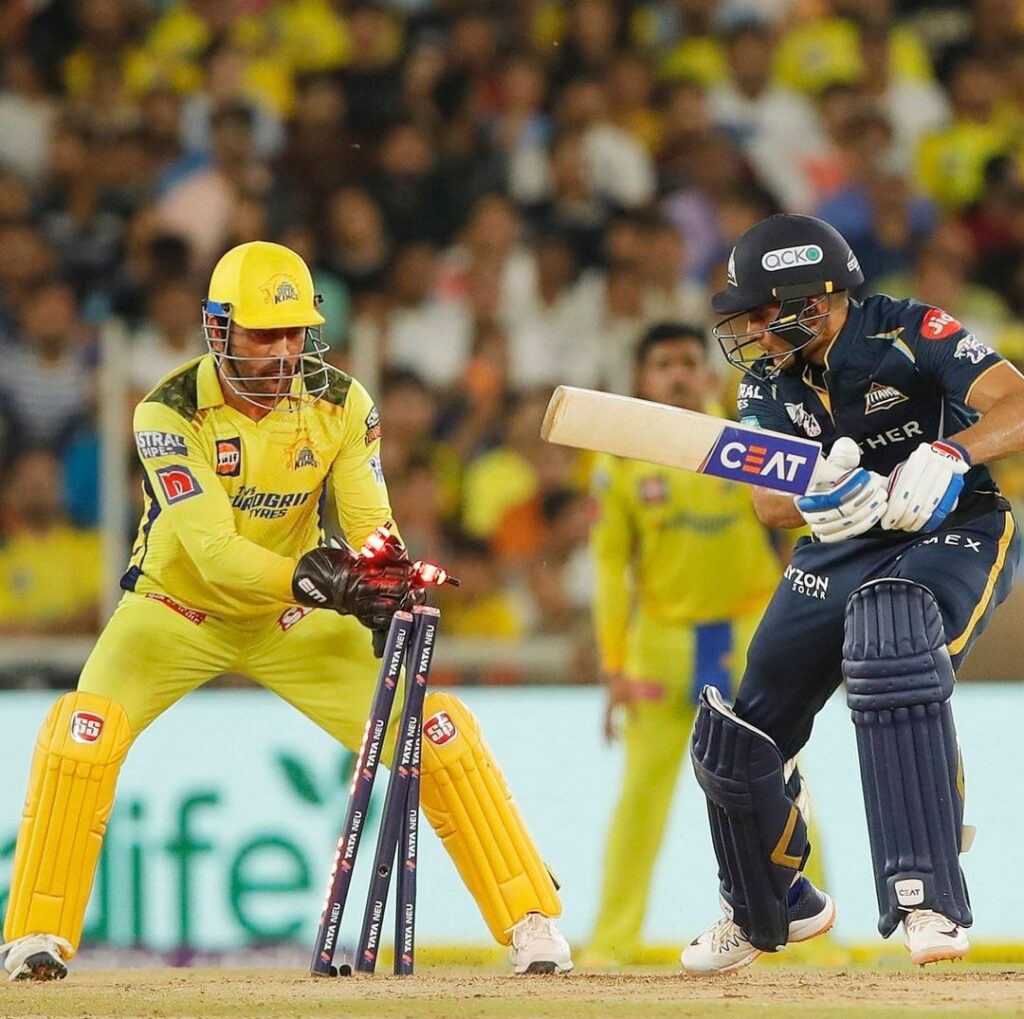 MS Dhoni After The Match Said:-
In terms of circumstances, this appears to be the ideal moment for me to announce my retirement if you're seeking an answer. However, considering the immense love and affection I have received throughout this year, it would be easier for me to simply say "Thank you very much." But the challenging part for me is to dedicate myself for another 9 months, working hard to return and play at least one more season of the IPL.
Follow us on Youtube
Follow us on Facebook
Follow us on Twitter
Follow us on Instagram
The decision will heavily rely on the condition of my body, and I have approximately 6-7 months to make up my mind. It would be akin to a gift from my side, although it is not an easy decision. I feel compelled to do it because of the incredible love and affection they have shown me. The emotional aspect is inevitable since this marks the final chapter of my career, which began right here. As I walked down for the first game, hearing the crowd chant my name, my eyes welled up with tears. I stood there in the dugout, realizing that I wanted to cherish these moments. Similar sentiments were experienced in Chennai during my last game there, but it would be wonderful to come back and contribute in any way possible. The fans love me for who I am, appreciating the unconventional style of cricket I play. They can relate to me more than anyone else. I have no intention of changing myself, nor have I ever wanted to present a false image of who I am. I prefer to keep it simple.
While every trophy holds significance, what sets the IPL apart is the demand for readiness in every crucial match. We have accomplished that to some extent, although there were shortcomings today in the bowling department. Fortunately, the batting department alleviated some of that pressure. Frustration does creep in, as I am human, but I attempt to empathize with others and understand that individuals handle pressure differently. I have confidence in experienced players like Ajinkya and a few others, so I don't worry much about them. If anyone is confused, they can always seek guidance.
Rayudu possesses a unique quality – he always gives his utmost when on the field. However, with him on the team, winning the Fairplay Award seems unlikely. He constantly strives to contribute and has been an exceptional cricketer. I have played alongside him for a long time, since our India A tours. He possesses the ability to excel against both spin and pace, which is truly remarkable. I had a feeling he would achieve something extraordinary, and I am genuinely delighted for him. This game will be one he remembers, and like me, he isn't someone who frequently uses his phone. What matters is that he has had a remarkable career, and I wish him all the best for the next phase of his life.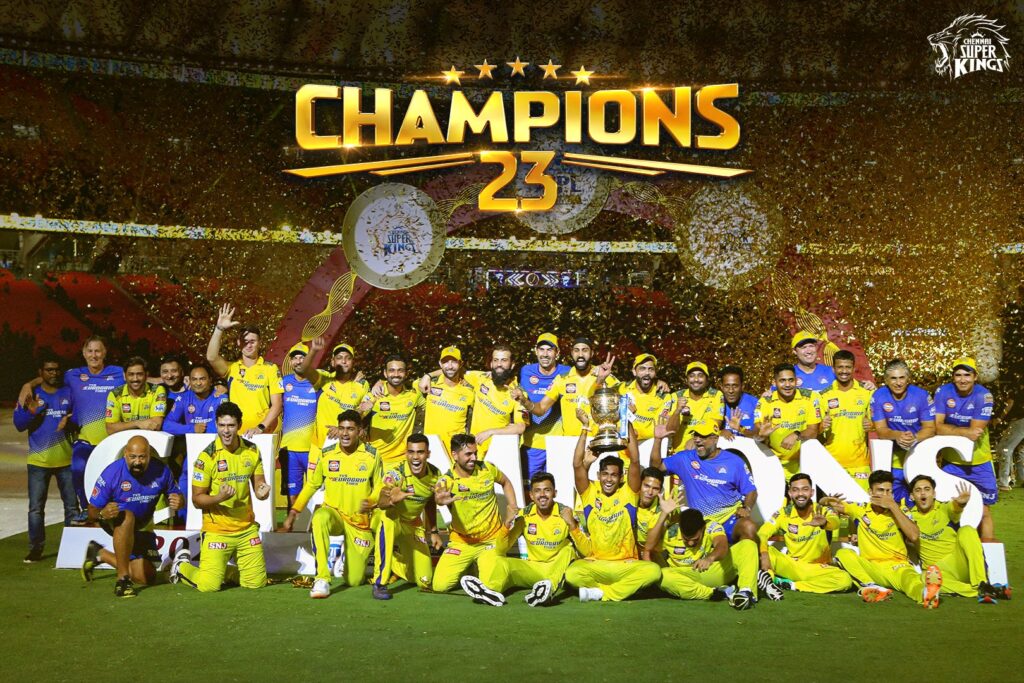 Hardik Pandya The Gujrat Titans Captain After The Match Said:-
As a team, we satisfy numerous criteria. Our spirited play and unwavering determination make me immensely proud. Our motto is clear: we win or lose as a united front. I won't offer any excuses; CSK undoubtedly played superior cricket. Our batting performance was exceptional, and I must acknowledge Sai (Sudharsan) for his outstanding display at this level, which is no easy feat. We have consistently supported our players and strived to bring out their best. However, their success is entirely their own. It's remarkable how individuals like Mohit, Rashid, and Shami stepped up and delivered when needed. (Regarding MS Dhoni) I am genuinely delighted for him. It was written in destiny. If I had to suffer a defeat, I would prefer it to be against him. Good things happen to good people, and he is truly one of the finest individuals I have encountered. While I have been blessed by a higher power as well, tonight belonged to him.
All the stats Of IPL

Highest avg first inns totals in an IPL season
183 – 2023
172 – 2018
171 – 2022

Highest run-rates in an IPL season
8.99 – 2023
8.65 – 2018
8.54 – 2022

Most 50-plus scores in a season
153 – 2023
118 – 2022
117 – 2016

Most hundreds in a season
12 – 2023
8 – 2022
7 – 2016

Successful chases of 200 or more
8 – 2023
3 – 2014
2 – 2010, 2018, 2022
1 – 2008, 2012, 2017, 2019, 2020, 2021

Most 200-plus totals in an IPL season
37 – 2023
18 – 2022
15 – 2018

The winner of Qualifier 1 has won each of the six IPL finals since 2018

Last-ball wins for chasing teams in IPL finals
RR vs CSK, Mumbai DYP, 2008
CSK vs GT, Ahmedabad, 2023

Most sixes in a season for Ajinkya Rahane
16 – 2023
13 – 2015
11- 2013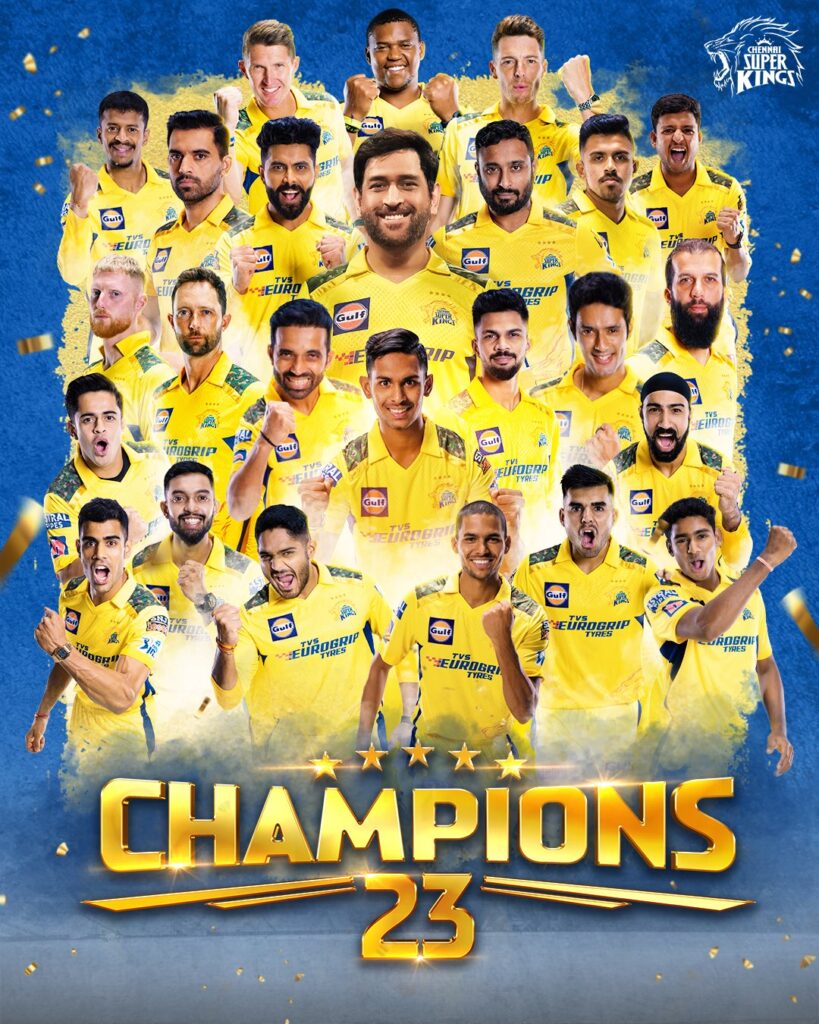 Highest targets chased in IPL finals
200 – KKR vs PBKS, Bengaluru, 2014
191 – KKR vs CSK, Chennai, 2012
179 – CSK vs SRH, Mumbai WS, 2018
171 – CSK vs GT, Ahmedabad, 2023 (Revised target in 15 overs)

GT bowling today
Noor Ahmad: 3-0-17-2 | ER: 5.67
Others: 12-0-153-3 | ER: 12.75

India batters with most sixes in an IPL season
38 – Virat Kohli (RCB, 2016)
37 – Rishabh Pant (DC, 2018)
35 – Shivam Dube (CSK, 2023)
34 – Ambati Rayudu (CSK, 2018)
33 – Shubman Gill (GT, 2023)

Most sixes in a season for CSK
35 – Shane Watson, 2018
35 – Shivam Dube, 2023
34 – Dwayne Smith, 2014
34 – Ambati Rayudu, 2018

Players with most wins in IPL finals
6 – Rohit Sharma
6 – Ambati Rayudu
5 – Hardik Pandya
5 – Kieron Pollard
5 – MS Dhoni

Most partnership runs in a season
939 – Virat Kohli, AB de Villiers (RCB, 2016)
939 – Virat Kohli, Faf du Plessis (RCB, 2023)
849 – Ruturaj Gaikwad, Devon Conway (CSK, 2023)
791 – David Warner, Jonny Bairstow (SRH, 2019)
756 – Faf du Plessis, Ruturaj Gaikwad (CSK, 2021)

Most runs in a season for CSK
733 – Michael Hussey, 2013
672 – Devon Conway, 2023
635 – Ruturaj Gaikwad, 2021
633 – Faf du Plessis, 2021
Table of Contents
Also Read
15 Landmarks To Visit Before You Turn 65
Rainwater Harvesting: An Eco-Friendly Approach to Water Conservation
Tabora: Exploring the Heart of Tanzania
25 South Indian Food Near Me In USA: Where Tradition Meets Taste
Ear Troubles? Learn How to Get Water Out of Your Ear