Places to visit Bangalore in one day:- A Guide to the Must-Visit Places
Introduction:
Welcome to Bangalore, the Silicon Valley of India! This bustling metropolis is known for its vibrant culture, historical landmarks, and modern marvels. While ideally, you would need more time to truly experience the charm of this city, it is still possible to explore some of its top attractions in just one day. In this article, we will guide you through an itinerary of Places to visit bangalore in one day that will make the most of your limited time.

Table of Contents
1. Start your day at Lalbagh Botanical Garden:
Begin your day by immersing yourself in the tranquil beauty of Lalbagh Botanical Garden. Spread over 240 acres, this lush oasis is home to a stunning variety of plants and flowers. Take a leisurely stroll through the well-manicured gardens, breathe in the fresh air, and capture Instagram-worthy shots of the iconic Glass House. Don't miss the chance to witness the majestic sunrise if you're an early riser.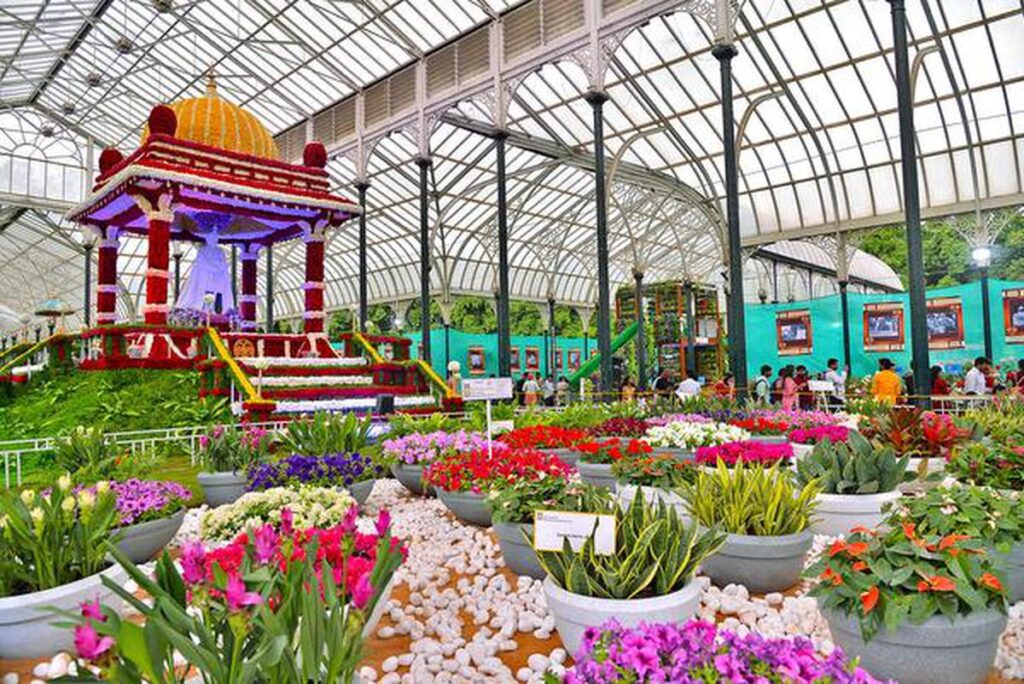 2. Visit the historic Bangalore Palace:

Next on your itinerary should be the magnificent Bangalore Palace. Built in the Tudor-style architecture, this grand edifice offers a glimpse into the opulent lifestyle of the erstwhile Maharajas of Bangalore. Explore the palace's lavish interiors, which are adorned with exquisite paintings, chandeliers, and antique furniture. The sprawling grounds also host various cultural events and concerts, adding to the palace's allure.
3. Discover history at Tipu Sultan's Summer Palace:
Immerse yourself in the pages of history at Tipu Sultan's Summer Palace. Constructed entirely from teakwood, this architectural marvel showcases the fine craftsmanship of the bygone era. Wander through the intricately carved pillars, ornate arches, and colorful frescoes that depict the stories of Tipu Sultan's reign. The palace museum houses a fascinating collection of artifacts, including weapons, paintings, and royal belongings.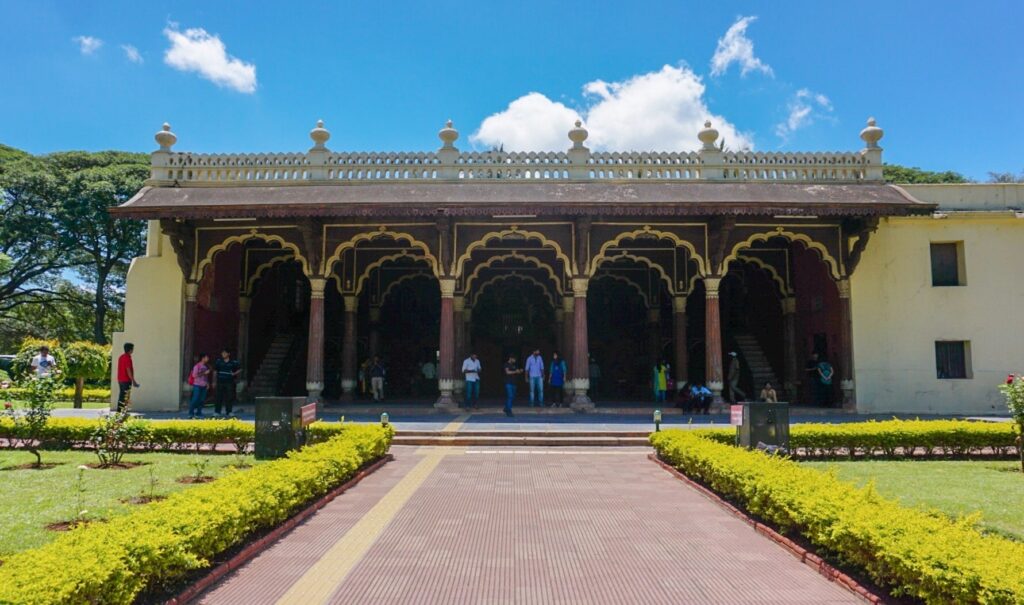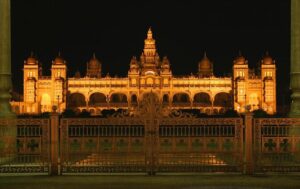 4. Soak in the serenity of the ISKCON Temple:
For a spiritual experience, head to the ISKCON Temple in Bangalore. Dedicated to Lord Krishna, this temple complex exudes tranquility and offers a respite from the city's hustle and bustle. Admire the stunning architecture, participate in the daily rituals, and revel in the soul-stirring chants of the Hare Krishna mantra. The temple also hosts cultural programs, exhibitions, and vegetarian food festivals.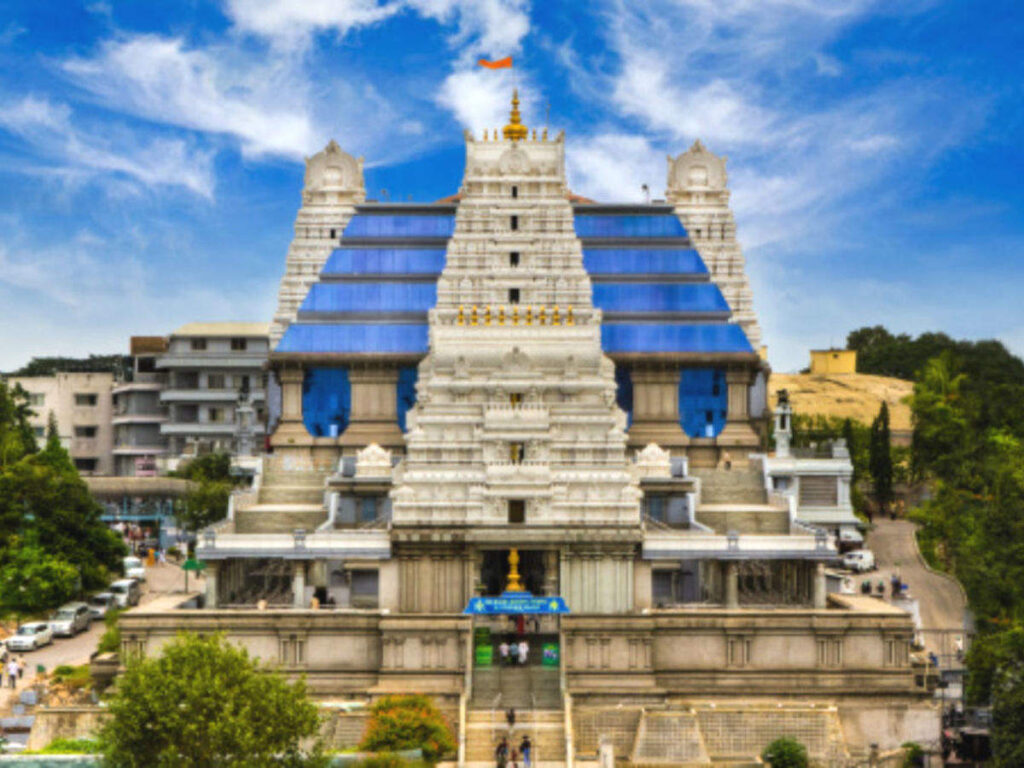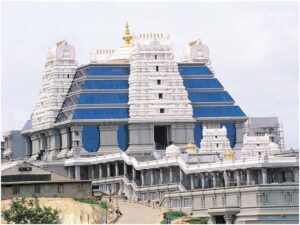 5. Indulge in retail therapy at Commercial Street:
No visit to Bangalore is complete without exploring its vibrant shopping scene, and Commercial Street is the perfect place to indulge in some retail therapy. This bustling street is lined with shops offering a wide range of clothing, accessories, footwear, and more. Bargain hunters will particularly enjoy haggling for unique finds at budget-friendly prices. After shopping, rejuvenate yourself at the local cafes or savor delectable street food.
Conclusion:
In just one day, you can get a taste of Bangalore's rich cultural heritage, breathtaking green spaces, and vibrant shopping scenes. From the serene Lalbagh Botanical Garden to the historical marvels of Bangalore Palace and Tipu Sultan's Summer Palace, each place has its own unique charm and stories to tell. Remember to plan your day wisely and make the most of your time in this dynamic city. Although your visit may be short, the memories you make in Bangalore will be long-lasting.
Also Read 15 Landmarks To Visit Before You Turn 65
Follow us on Youtube
Follow us on Facebook
Follow us on Twitter
Follow us on Instagram