Introduction:
Nestled along Tanzania's picturesque coastline, Bagamoyo is a charming town that offers a captivating mix of history, culture and natural beauty. Located just 75 kilometers north of Dar es Salaam, this hidden gem has a rich historical past, breathtaking beaches and a vibrant local arts scene. In this blog post, we'll take you on a virtual tour of Bagamoyo, uncovering its fascinating heritage, highlighting its stunning attractions, and giving you a glimpse into the vibrant atmosphere of the city.
1. Historical Significance:
Bagamoyo has deep historical roots dating back to the 19th century. Once a major trading port and an important terminal of the East African slave trade, the city witnessed the arrival and departure of countless merchants and explorers. Today, the history of Bagamoyo is beautifully preserved in its architecture, museums, and the ruins of Fort Bagamoyo. Visitors can step into the past by exploring the Bagamoyo Old Town, a UNESCO World Heritage Site, and visit the Bagamoyo Museum, which houses artifacts that provide insight into the city's historical significance.
2. Cultural Experience:
Bagamoyo is a melting pot of cultures, with a vibrant mix of Swahili, Arab and European influences. The local people, known for their warm hospitality, are proud guardians of their cultural heritage. Engaging with the locals is the chance to learn traditional arts and crafts, participate in drumming and dance workshops, and taste authentic Tanzanian cuisine. Don't miss the opportunity to visit the Bagamoyo College of the Arts, a renowned institution promoting traditional music, dance and theatre.
3. Breathtaking Beaches:

Bagamoyo is blessed with stunning beaches that stretch along the azure Indian Ocean. Palm-fringed sands, crystal-clear waters, and a peaceful atmosphere make these beaches an idyllic getaway. Coco Beach and Kaole Beach are popular choices for relaxation and sunbathing, while their tranquil surroundings provide an excellent backdrop for a romantic walk or picnic. Water sports like snorkeling, diving and fishing are available for the thrill seekers.
4. Natural Wonders:
Beyond its beautiful beaches, Bagamoyo is home to several natural wonders. A short distance from the city is the Saadani National Park, where visitors can spot elephants, lions, giraffes and a variety of bird species. Maziwe Island Marine Reserve, located offshore, is a haven for snorkelers and divers. This protected area is filled with vibrant coral reefs, colorful fish and sea turtles, providing an unforgettable underwater experience.
5. Artistic Delight:
Bagamoyo has a thriving arts scene that continues to flourish. The city is famous for its talented artists and craftsmen, who create stunning works of art using traditional techniques. Visit the many art galleries and workshops where you can see the making of intricate wood carvings, vibrant paintings and beautiful sculptures. Art lovers can also check out the Bagamoyo Sculpture School, which has produced world-class sculptors.
Bagamayo Hotel's
1. Bagamayo Beach Resort:
Nestled along the pristine beaches of Bagamoyo, Bagamoyo Beach Resort offers a luxurious and tranquil setting. The resort offers spacious and elegantly furnished rooms with private balconies overlooking the sea. Guests can enjoy a wide range of facilities, which include a swimming pool, a spa and several dining options that serve both local and international cuisine. With its idyllic beachside location and impeccable service, Bagamoyo Beach Resort offers a memorable stay for those seeking a peaceful and indulgent experience.

2. Bagamayo Heights Hotel:

Located in the heart of Bagamoyo, the Bagamoyo Heights Hotel is a boutique hotel known for its charming ambiance and personalized service. The hotel offers comfortable and stylish rooms, each thoughtfully designed to provide a relaxing retreat for the guests. The on-site restaurant serves delicious dishes prepared with local ingredients, while the rooftop terrace offers panoramic views of the city and its surroundings. Bagamoyo Heights Hotel is an excellent choice for travelers looking for a boutique hotel experience that combines comfort, convenience and warm hospitality.

3. Bagamayo Paradise Hotel:

Set amidst lush tropical gardens, Bagamoyo Paradise Hotel is a haven of peace. The hotel offers spacious rooms and suites, each tastefully decorated and equipped with modern amenities. Guests can relax in the outdoor swimming pool or indulge in rejuvenating spa treatments. The hotel's restaurant offers a varied menu that showcases both local and international flavors, catering to a variety of culinary preferences. With its serene surroundings and attentive staff, Bagamoyo Paradise Hotel offers a peaceful and comfortable stay for guests looking for seclusion away from the hustle and bustle.

4. Bagamayo Sea View Hotel:

Bagamoyo Sea View Hotel is a charming seaside retreat with spectacular views of the Indian Ocean. The hotel offers comfortable rooms and suites, each designed to maximize natural views and provide a comfortable stay. Guests can relax by the pool, take a leisurely walk on the beach, or conveniently explore nearby attractions. The hotel restaurant serves a variety of mouth-watering cuisine, and the friendly staff ensure that guests have a memorable and enjoyable experience during their stay.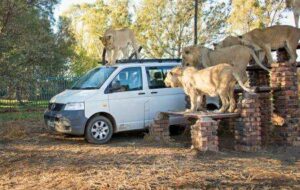 5. Bagamoyo Executive Inn:

Conveniently located in the heart of Bagamoyo, Bagamoyo Executive Inn offers affordable yet comfortable accommodation for budget-conscious travelers. The inn has clean and comfortable rooms with basic amenities to ensure a pleasant stay. The friendly staff is always on hand to assist guests with any inquiries or requests they may have. Bagamoyo Executive Inn is an ideal choice for travelers looking for a budget-friendly option without compromising on convenience and comfort.

These are just a few examples of the hotels available in Bagamoyo, each offering its own unique features and attractions. Whether you're looking for luxury, boutique elegance, beachfront retreats, or budget-friendly accommodations, Bagamoyo has a wide variety of hotels to suit every traveler's needs and preferences.
Conclusion: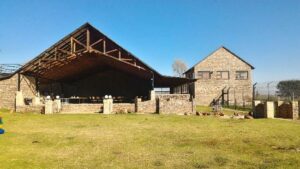 Bagamoyo is a destination that blends history, culture and natural beauty together. From its intriguing historical sites to its captivating arts scene and breathtaking beaches, this coastal city has something to offer for every visitor. Whether you are looking for a serene beach retreat, an immersive cultural experience, or a journey into the past, Bagamoyo will surely leave you spellbound. Plan your trip to this hidden gem and discover the wonders that await you in Bagamoyo, Tanzania.
FAQ
Where is Bagamoyo located in Tanzania?
Bagamoyo is located on the east coast of Tanzania, about 75 kilometers north of the bustling city of Dar es Salaam.
What is the historical significance of Bagmayo?
Bagamoyo has a rich historical past and was once a major trading port and a major terminus of the East African slave trade. The city witnessed the arrival and departure of traders and explorers from different parts of the world, leaving behind a legacy that is preserved in its architecture, museums and historical sites.
What are the must visit attractions in Bagamoyo?
Bagamoyo offers a variety of attractions to explore. Some sites to visit include the Bagamoyo Old Town, a UNESCO World Heritage Site known for its historic buildings and narrow streets. Other attractions include the Bagamoyo Museum, Fort Bagamoyo, beautiful beaches like Coco Beach and Kaole Beach, and natural wonders like the Saadani National Park and Mzwe Island Marine Reserve.
Is accommodation available in Bagmayo?
Yes, Bagamoyo offers a wide range of accommodation to suit different preferences and budgets. Visitors can find luxury resorts, boutique hotels, beachfront lodges, as well as budget-friendly options such as inns and guesthouses. Some popular hotels in Bagamoyo include Bagamoyo Beach Resort, Bagamoyo Heights Hotel, Bagamoyo Paradise Hotel, Bagamoyo Sea View Hotel, and Bagamoyo Executive Inn.
What activities can one engage in at Bagmayo?
At Bagamoyo, visitors can engage in a number of activities. These include exploring historical sites and museums, relaxing on beautiful beaches, participating in traditional arts and crafts workshops, indulging in water sports such as snorkeling and diving, going on safaris in nearby national parks, and immersing yourself in the vibrant local art scene. going is included.
Is Bagamoyo safe for tourists?
Bagamoyo is generally considered safe for tourists. However, it is always advised to take standard safety precautions and follow local guidelines. It is recommended to stay in well-established accommodation, avoid walking alone in secluded areas at night and consult local authorities or tourist information centers for any specific safety concerns.
How to reach Bagmayo?
Bagamoyo is easily accessible from the nearest major city Dar es Salaam. Visitors can reach Bagamoyo by road through private vehicles or public transport. The journey takes approximately 1-2 hours. Taxi services and private transfers are also available. Additionally, the Julius Nyerere International Airport in Dar es Salaam provides air connections to international and domestic destinations, making it a convenient entry point for travelers traveling to Bagamoyo.
Is English widely spoken in Bagamoyo?
Yes, English is widely spoken in Bagamoyo especially in the tourist areas, hotels and restaurants. Many locals also have a basic understanding of English, making it relatively easy for travelers to communicate and navigate the city.
What is the best time to visit Bagmayo?
The best time to visit Bagamoyo is during the dry season, which generally falls between June and October. During this time, the weather is usually sunny with little rain, making it ideal for outdoor activities and beach relaxation. However, Bagamoyo can be visited throughout the year, offering pleasant temperatures throughout the year. It is advised to check specific weather conditions and plan accordingly for any specific activities or events of interest.
Also Read
15 Landmarks To Visit Before You Turn 65
Rainwater Harvesting: An Eco-Friendly Approach to Water Conservation
Tabora: Exploring the Heart of Tanzania
25 South Indian Food Near Me In USA: Where Tradition Meets Taste
Ear Troubles? Learn How to Get Water Out of Your Ear
Follow us on Youtube
Follow us on Facebook
Follow us on Twitter
Follow us on Instagram
Table of Contents
Exploring Bagamoyo