Exploring the Vibrant City of Dar es Salaam: Tanzania's Coastal Gem

Along the stunning east coast of Tanzania lies the bustling metropolis of Dar es Salaam. Often referred to in Arabic as the "Paradise of Peace", this vibrant city serves as the country's economic and cultural hub, enchanting visitors with its unique blend of history, diverse cultures and stunning coastal beauty is. In this blog post, we'll embark on a virtual tour of Dar es Salaam, highlighting the wonders that make it a must-see destination for travelers seeking an authentic African experience.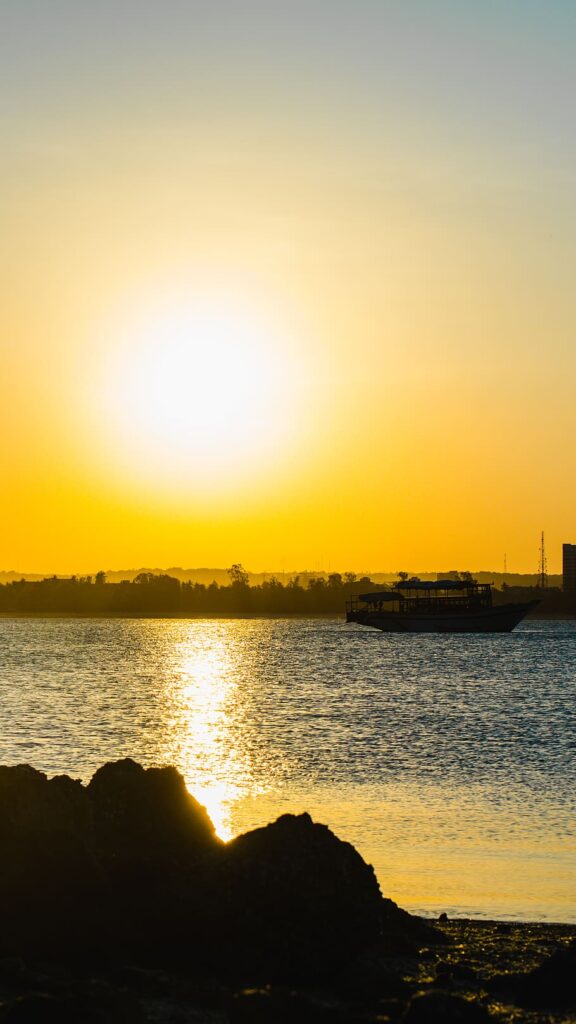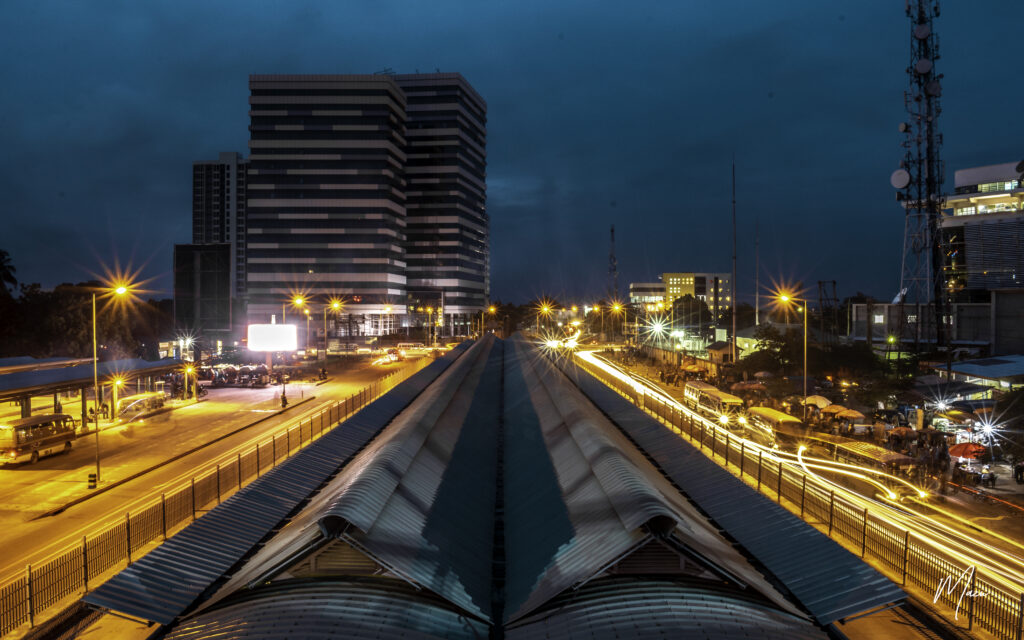 1. Mixture of Cultures:

Dar es Salaam is a mix of cultures, with a rich tapestry woven from the influences of Arab, Indian, German and British settlers. The city's history goes back centuries, and its cultural diversity is evident in the architecture, cuisine, and lifestyle. Exploring the vibrant neighborhoods of Kariyaku, Mikocheni and Mbezi Beach will introduce you to an array of flavours, languages and traditions, immersing you in the city's multicultural charm.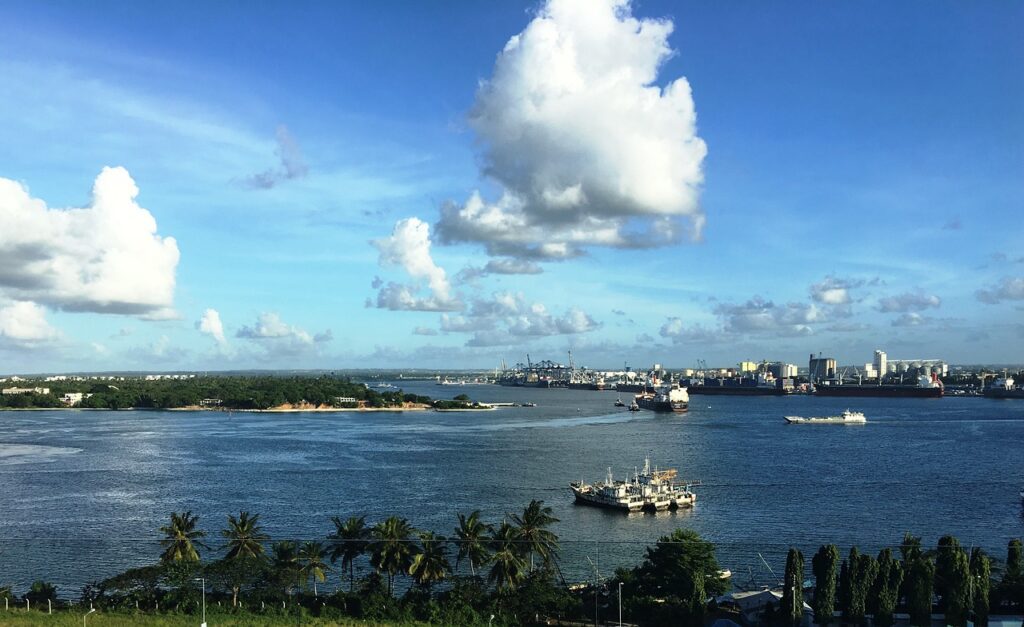 2. Historical Places:

As the largest city in Tanzania, Dar es Salaam boasts a fascinating history that is preserved in its many historical sites. Begin your visit with the National Museum, which showcases the country's rich heritage including archaeological artefacts and ancient tribal relics. Don't miss the Askari Monument, which pays tribute to African soldiers who fought during World War I, or the German-built administrative building Old Boma, which now serves as a cultural center.
3. Beach and Coastal Beauty:

Dar es Salaam's stunning coastline is a true gem, offering picturesque beaches and breathtaking Indian Ocean views. Get away from the bustling chaos of the city and find solace at Cocoa Beach, where you can relax under the shade of palm trees and dip your toes in the crystal-clear waters. Bongoyo Island, located just off the coast, is a tropical paradise with pristine white-sand beaches and excellent snorkeling opportunities.

4. Wild Life and Nature:
Although Dar es Salaam is primarily known for its urban attractions, it also serves as a gateway to Tanzania's abundant wildlife and natural wonders. Take a day trip to nearby Mikumi National Park, where you can embark on an exciting safari adventure and encounter elephants, lions, giraffes and myriad bird species. For those seeking a more tranquil experience, the Botanical Garden offers a peaceful retreat amidst lush greenery and exotic plants.

5. Local Cuisine:
A trip to Dar es Salaam would be incomplete without indulging in the city's vibrant culinary scene. Sample traditional Tanzanian dishes such as ugli (a main dish made from maize flour), nyama choma (grilled meat), and pilau (scented rice dish). For seafood lovers, the Kivukoni Fish Market offers an authentic experience where you can enjoy freshly caught fish and shellfish prepared in local spices.
Dar es Salaam weather

Dar es Salaam experiences a tropical climate with hot and humid weather throughout the year, with average temperatures ranging from 25 °C to 30 °C (77 °F to 86 °F). The city experiences two rainy seasons, from March to May and from October to December.

Dar es Salaam Airport: The Gateway to Tanzania

Located in the vibrant city of Dar es Salaam, Julius Nyerere International Airport (DAR) serves as the primary gateway to Tanzania. This bustling airport connects the country to many international destinations, and welcomes travelers with warm Tanzanian hospitality. With modern facilities, convenient transportation options and a range of airlines operating from its terminals, Dar es Salaam Airport ensures a smooth and comfortable start to any trip to this captivating East African nation.

Dar es Salaam Hotels: Rest in Comfort and Style
When visiting the vibrant city of Dar es Salaam, finding the right hotel is essential for a memorable stay. With a wide range of accommodation to choose from, you'll find a variety of options that cater to different budgets and preferences. From luxurious beach resorts to boutique hotels in the city centre, Dar es Salaam offers a diverse selection of accommodation to ensure you can relax in comfort and style. Immerse yourself in the warm Tanzanian hospitality and enjoy the convenience of well-furnished rooms, excellent amenities and attentive service during your stay in Dar es Salaam.
Dar es Salaam Time: Embrace the East Africa Time Zone

Adopts the local time of Dar es Salaam, located in the East Africa time zone (EAT, UTC+3). As you explore this vibrant city along the Tanzanian coast, be sure to synchronize your watches and adjust your schedule accordingly. Whether you're setting off on a cultural adventure, exploring historical sites, or simply enjoying the coastal beauty, keeping track of Dar es Salaam's timings will ensure that you make the most of your visit to this captivating destination. Can take advantage

Dar es Salaam Port: Gateway of Trade and Commerce

Located on Tanzania's picturesque coastline, the port of Dar es Salaam is an important center for international trade and commerce. As one of the largest ports in East Africa, it plays an important role in facilitating the import and export of goods not only for Tanzania but for the entire region. Strategically located near major shipping routes, the Dar es Salaam port handles a significant amount of cargo, linking Tanzania to various global destinations. With state-of-the-art facilities and efficient operations, the port contributes to the country's economic growth and development, acts as a gateway for businesses and promotes international connections.
Dar es Salaam Travel: Discover the Heart of Tanzania

Heading to Dar es Salaam promises a captivating travel experience that allows you to discover the heart of Tanzania. As the economic and cultural center of the country, this vibrant city offers a rich tapestry of history, diverse cultures and stunning coastal beauty. Explore its bustling markets, savor delicious cuisine, immerse yourself in local traditions and bask in the warmth of Tanzanian hospitality. Whether you are visiting its historical sites, relaxing on pristine beaches, or embarking on a safari adventure, Dar es Salaam travel promises an unforgettable journey filled with exploration, excitement and authentic encounters.
Conclusion:

Dar es Salaam, with its rich history, diverse culture, stunning beaches and delicious cuisine, is a destination that truly captures the essence of Tanzania. Whether you're exploring its historic sites, relaxing on its beautiful beaches, or immersing yourself in the local culture, this coastal gem offers a unique and unforgettable experience for every traveller. So, pack your bags, embrace the warmth of Tanzanian hospitality, and embark on an adventurous journey to Dar es Salaam – a city that will undoubtedly leave an indelible mark on your heart and soul.
FAQ
What is the local time in Dar es Salaam?
Dar es Salaam is located in the East Africa Time Zone (EAT, UTC+3).
Which airport serves Dar es Salaam?
Dar es Salaam is served by Julius Nyerere International Airport (DAR), which is the largest airport in Tanzania.
Can you recommend a hotel in Dar es Salaam?
There are numerous hotels in Dar es Salaam catering to different budgets and preferences. Some popular options include Serena Hotel, Hyatt Regency Dar es Salaam, and Slipway Hotel.
What is the weather like in Dar es Salaam?
– Dar es Salaam experiences a tropical climate with hot and humid conditions throughout the year. Average temperatures range from 25°C to 30°C (77°F to 86°F). The city has two rainy seasons: the long rains from March to May and the short rains from October to December.
How can I travel to Dar es Salaam?
– Dar es Salaam can be reached by air through international flights landing at Julius Nyerere International Airport. It is also possible to travel to Dar es Salaam by road from neighboring countries or by ferry from Zanzibar.
Where is Dar es Salaam located?
– Dar es Salaam is situated along the eastern coast of Tanzania, bordering the Indian Ocean. It is the largest city in Tanzania and serves as its commercial and administrative center.
Tell me about the Port of Dar es Salaam.
– The Port of Dar es Salaam is Tanzania's principal port and one of the largest in East Africa. It plays a crucial role in facilitating trade and commerce, handling a significant volume of imports and exports for the country and the region.
Is there a direct flight from Dar es Salaam to Srinagar?
– Currently, there are no direct flights connecting Dar es Salaam and Srinagar. Travelers would typically need to make a connecting flight or multiple flights to reach Srinagar from Dar es Salaam, usually with layovers in major hub cities. It's advisable to check with airlines or travel agencies for the most up-to-date information on flight routes and schedules.
Please note that the information provided here is based on general knowledge and may be subject to change. It's recommended to verify specific details and consult relevant authorities or travel resources before making any travel arrangements or decisions.
Table of Contents
Follow us on Youtube
Follow us on Facebook
Follow us on Twitter
Follow us on Instagram
Also Read
15 Landmarks To Visit Before You Turn 65
Rainwater Harvesting: An Eco-Friendly Approach to Water Conservation
Tabora: Exploring the Heart of Tanzania
25 South Indian Food Near Me In USA: Where Tradition Meets Taste
Ear Troubles? Learn How to Get Water Out of Your Ear
Exploring the Vibrant City of Dar es Salaam: Tanzania's Coastal Gem